Guy's house burns down because he didn't pay $75 fee!!!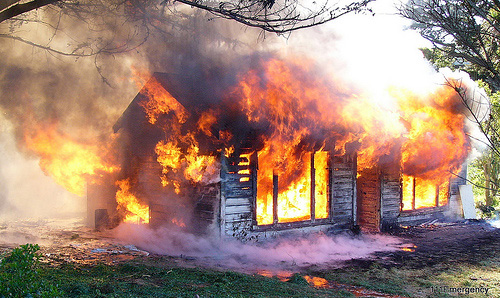 I saw this story on Consumerist, and I wasn't pissed off at all. I'm GLAD the fire department didn't put out the fire. I am so sick of people not paying their dues, not doing their part -- and it not mattering. (I would guess that if there were people inside, then the fire department would have intervened.)
Dude should have paid the fee.
Actually the first thing I thought of when I saw this story was, "We'd see more things like this is the tea party idiots got their way." Ha.